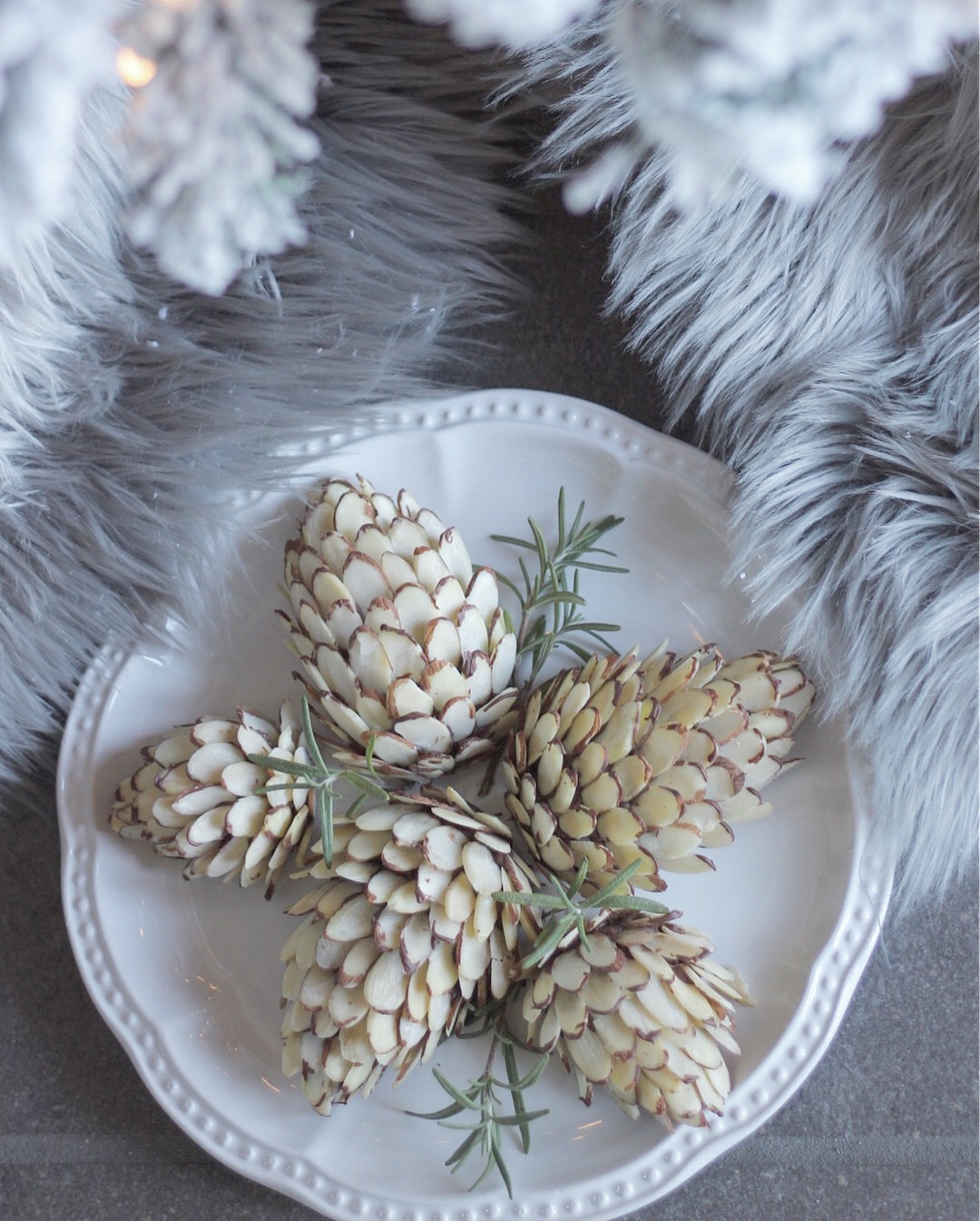 I would like to share with you my recent pine cone cake creation…I have a 'thing' for pine cones…especially around the holidays. I think the fact that they complement the greenery during the holidays makes me use them during the winter season. This pine cone cake was inspired by a chocolate cake I found on Pinterest. I wanted a more snowy look, so I created a cream cheese white frosting instead of chocolate.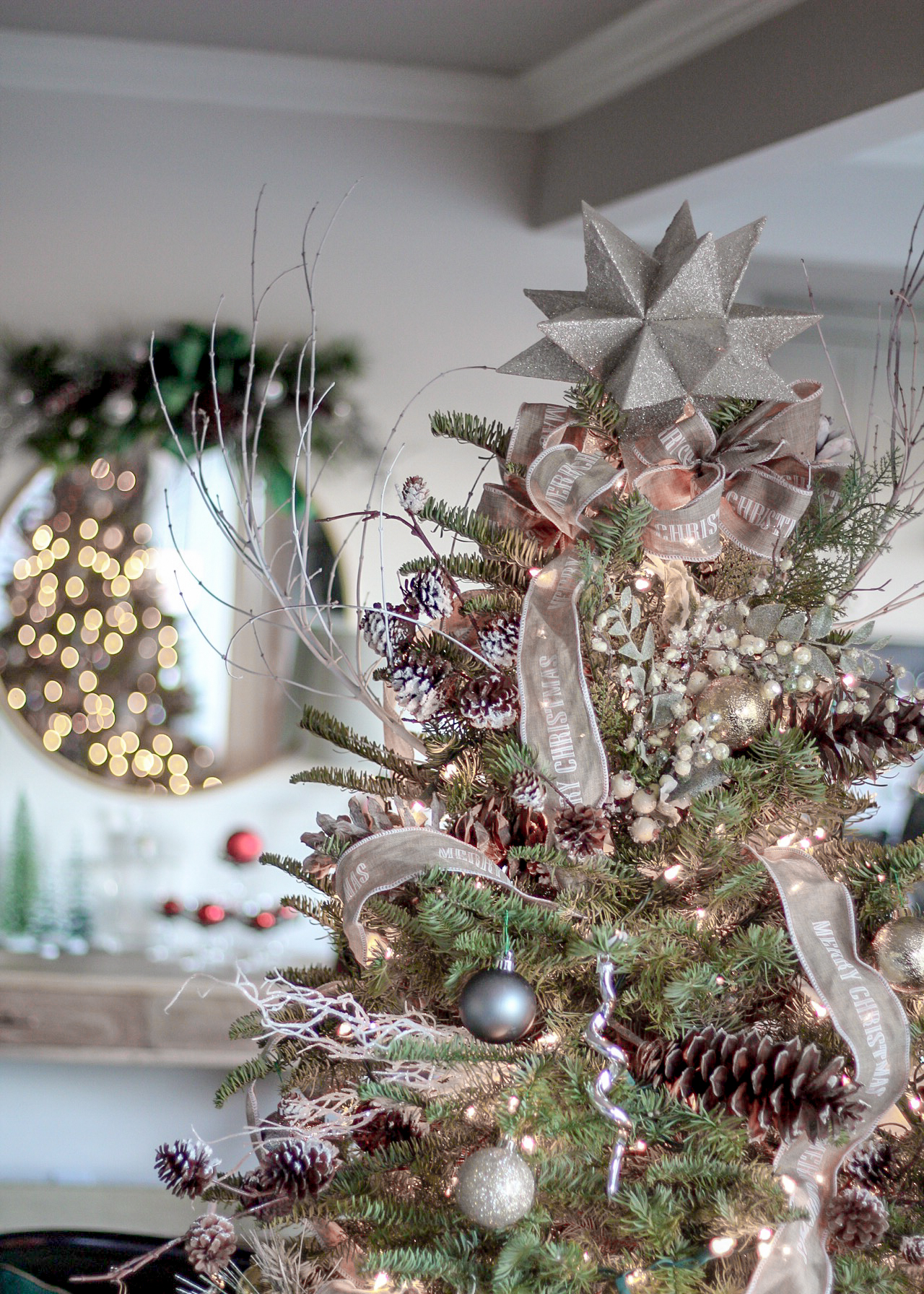 Here's a peek of my living room tree with sugar cones that my sister and I have collected from a tree next to our parent's home. I sprayed them lightly with white chalk paint to give them a softer snowy look. I love the graphic texture that they add to the tree. The smaller pine cones I used are branches I bought at a craft store.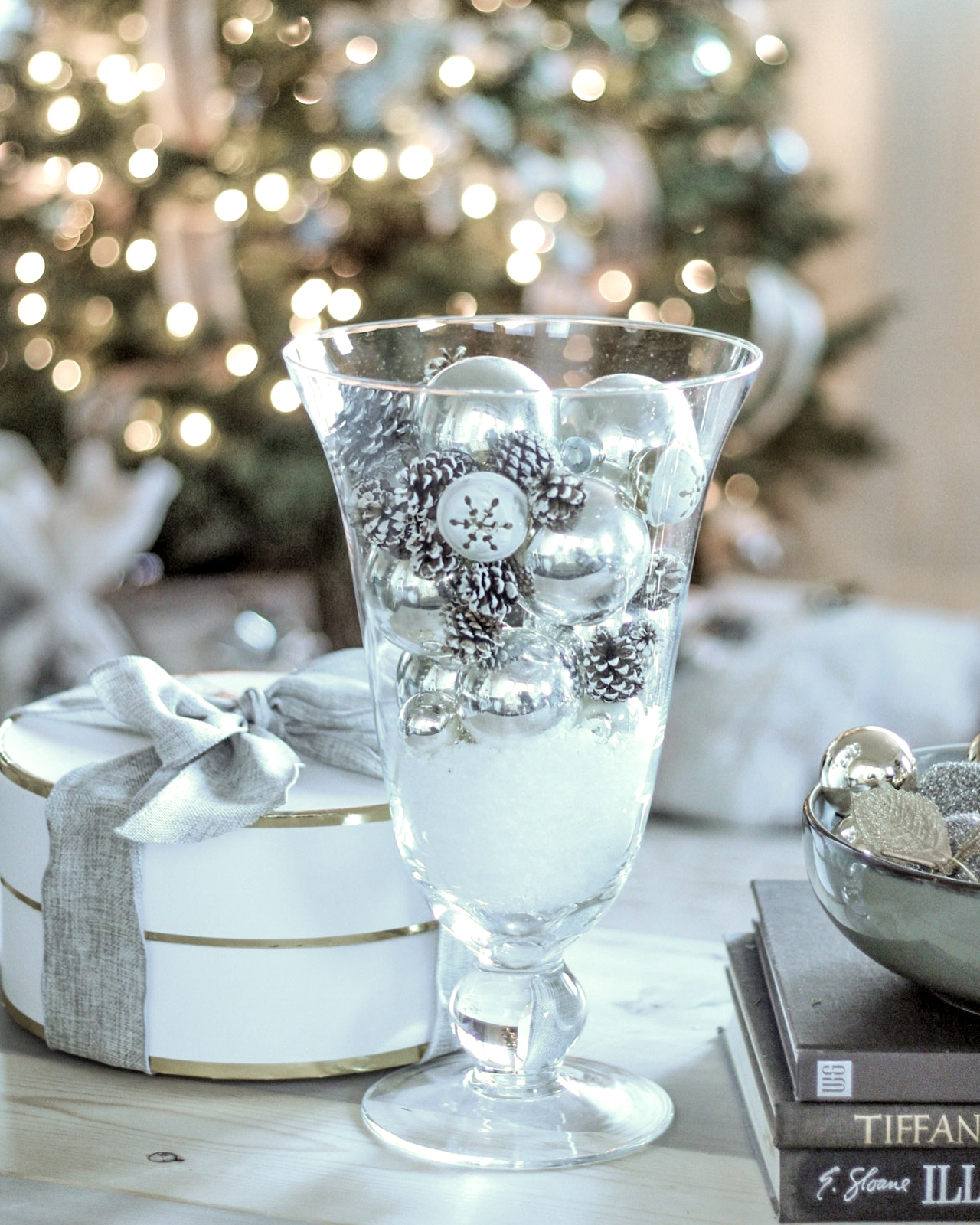 I have a beautiful pine shrub in my yard that always has a bunch of tiny pinecones on it. I collect them when they are almost ready to fall to the ground and  bake them on a cookie sheet to dry them out. Then I hand paint white chalk paint on the tips to give that snowy effect again…here I mixed them with silver ornaments and jingle bells that I also painted. I think they make a great filler for my thrifted vase!
Back to the pine cone cake creation…I made a fudge recipe without nuts, and after the fudge was set up in the fridge, I was able to scoop it out of the bowl and roll it into a ball and form a cone shape.  I followed the directions from a recipe from http://www.ohnuts.com called "How to Make Chocolate Pine Cones"  and proceeded with the sliced almonds. I bought a large bag of almonds from Costco, which was important to get enough unbroken slices to use.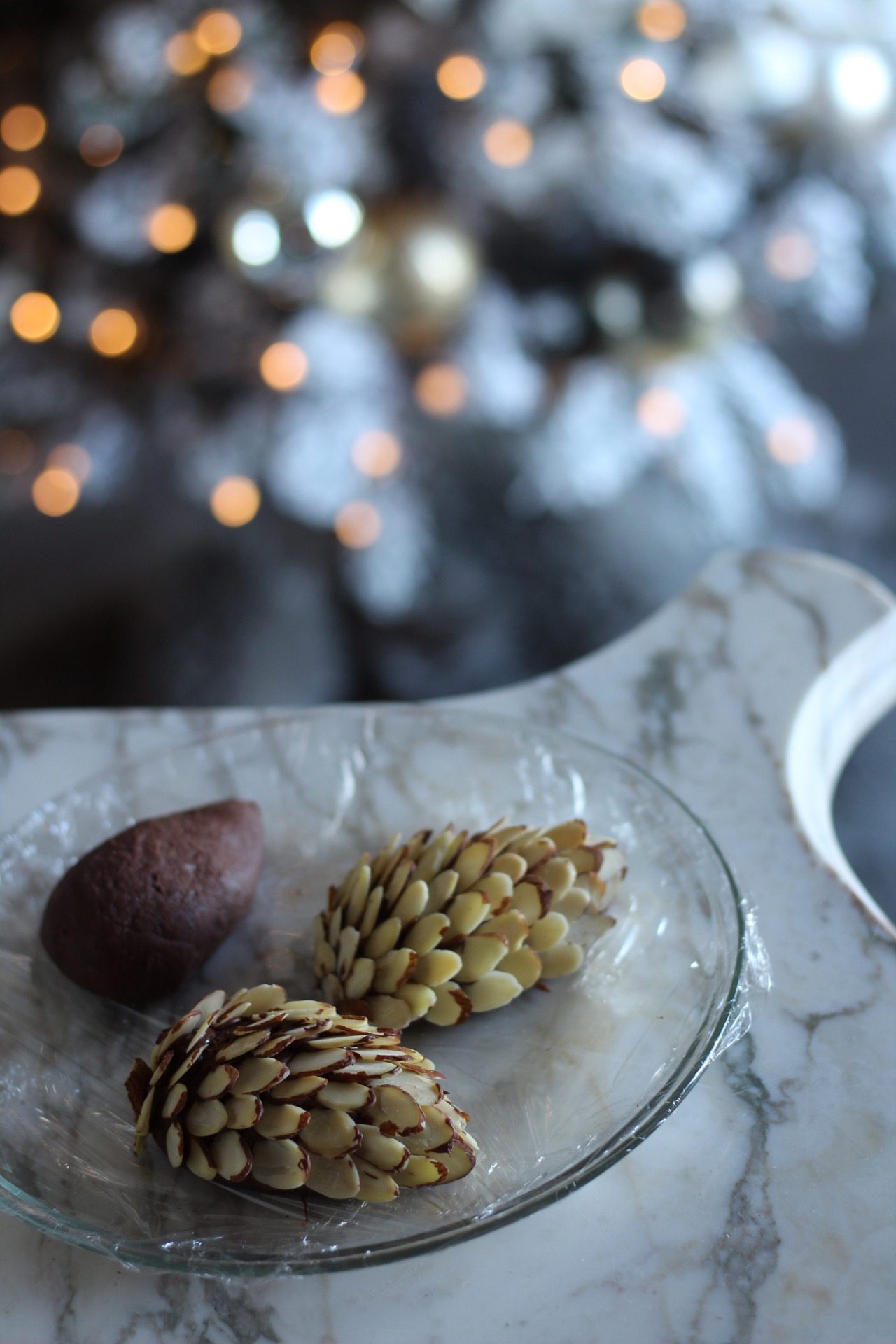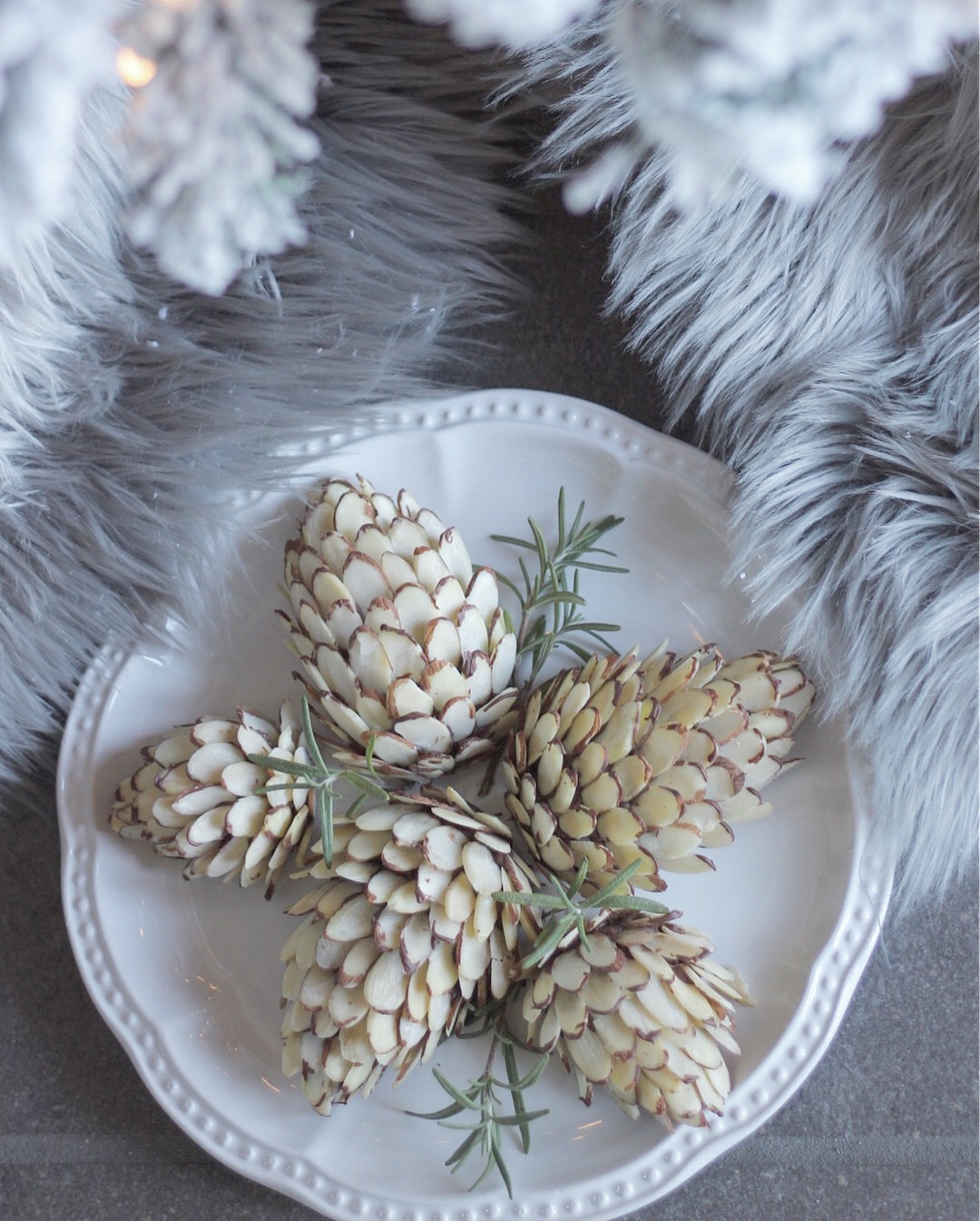 I have a rosemary plant outside that I clipped to add some greenery and I love the effect this small step adds!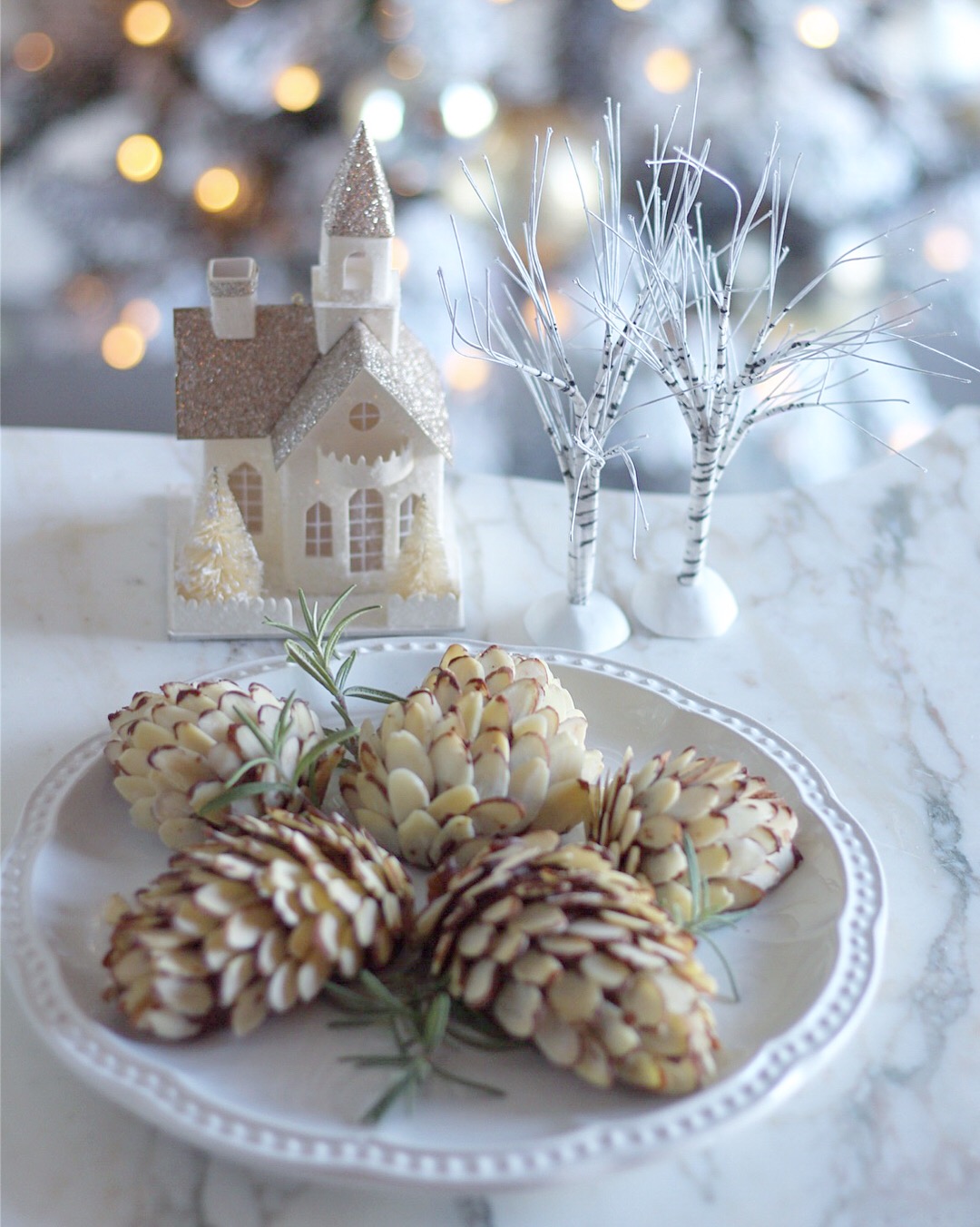 I went a little "off script" with my cake too…I created a Neapolitan 3 layer cake, because that's my husband's favorite ice cream.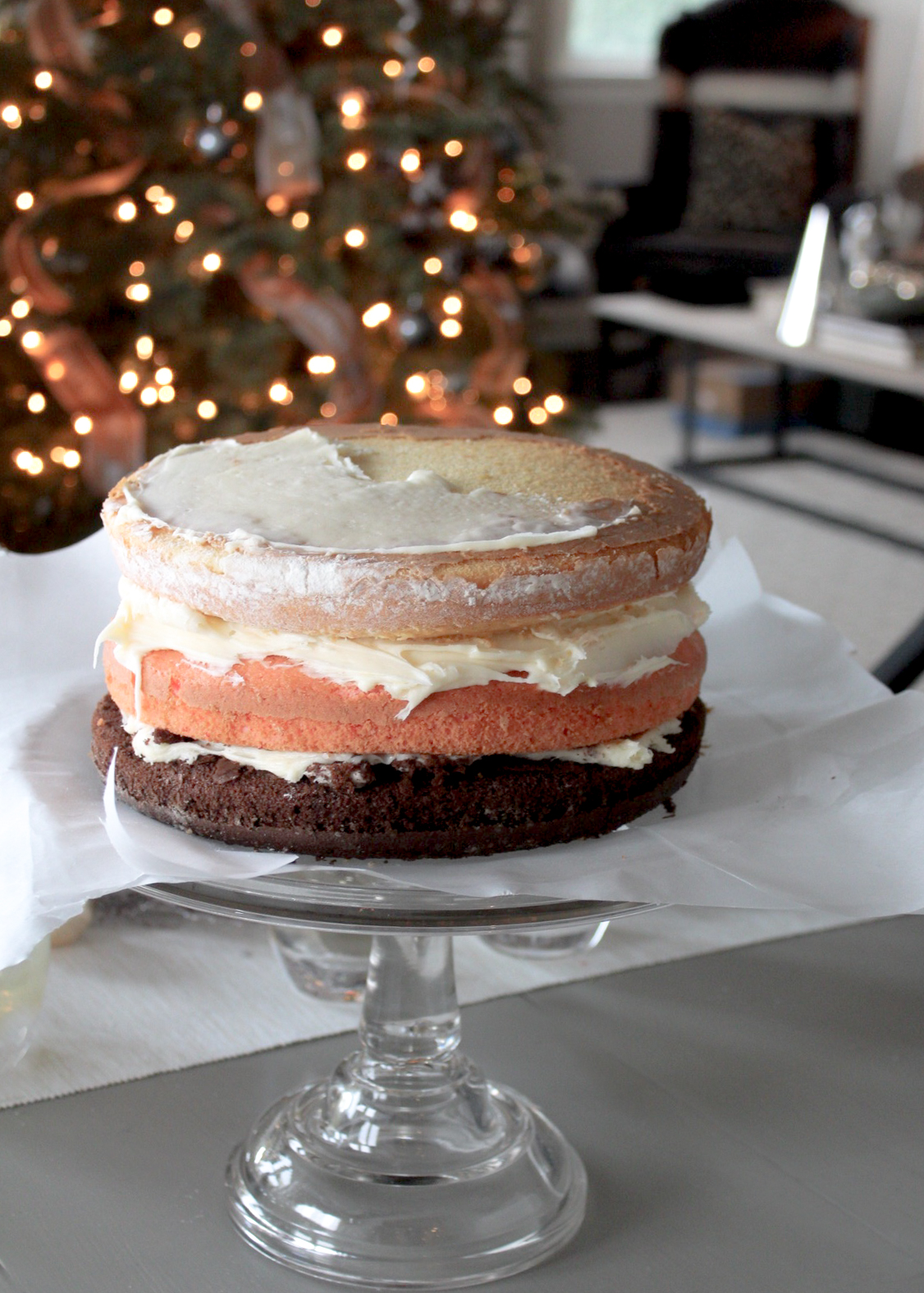 The bottom layer is chocolate, the middle is strawberry and the top is vanilla. I made cream cheese frosting from  http://www.allrecipes.com  called "Basic Cream Cheese Frosting" and it was yummy and easy to make!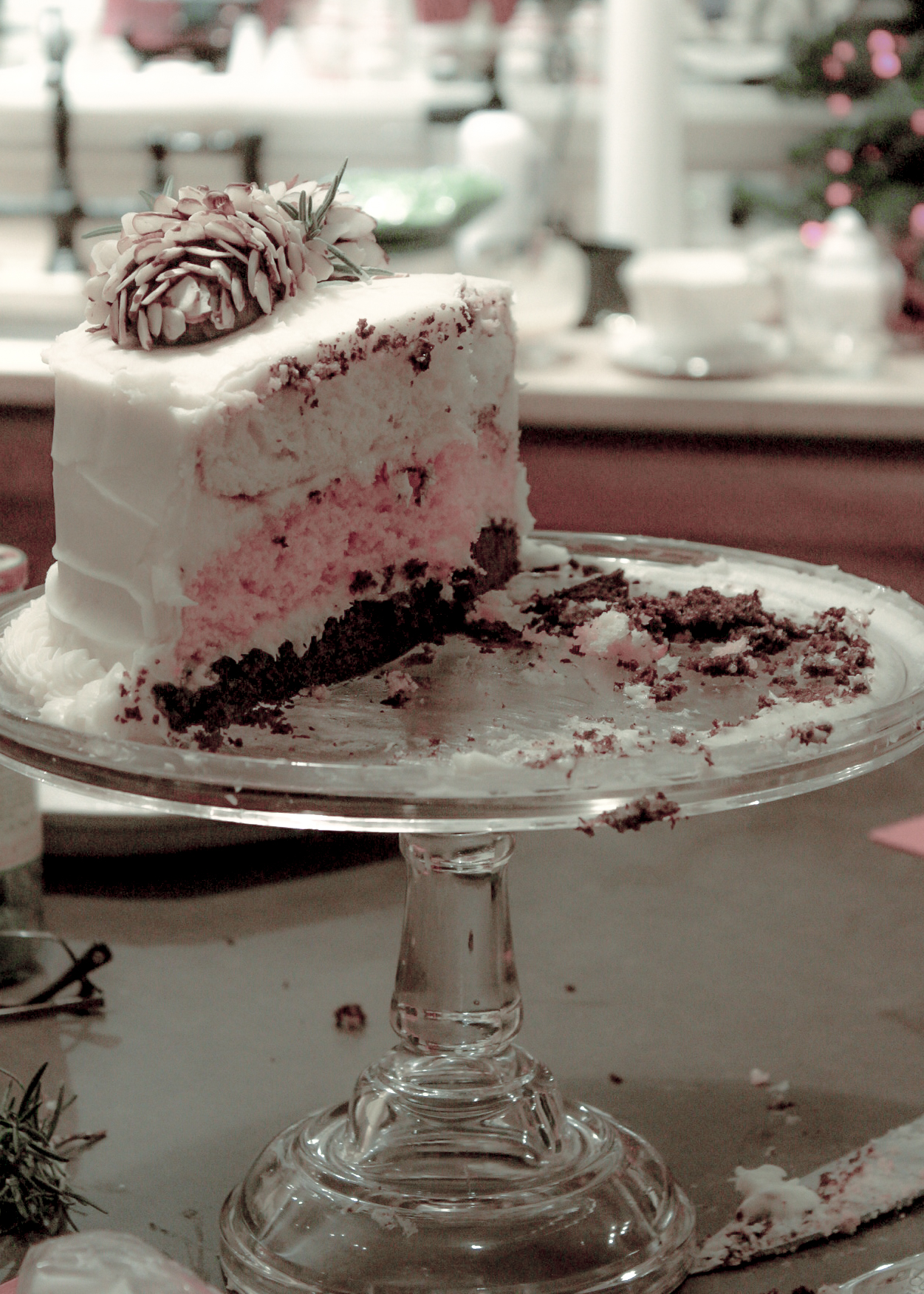 Here's a little real-life messy peek inside…after a lot of the cake had been devoured!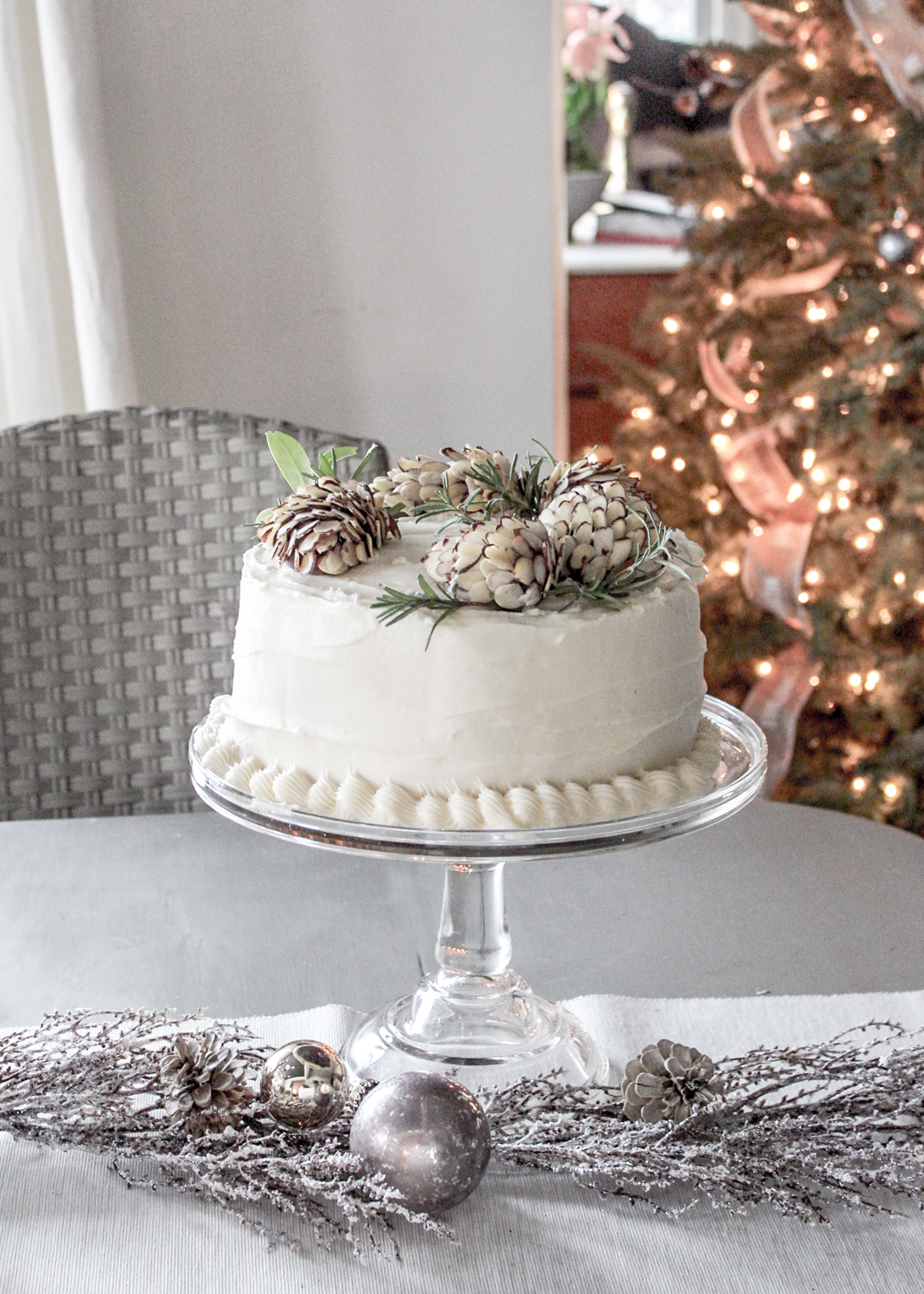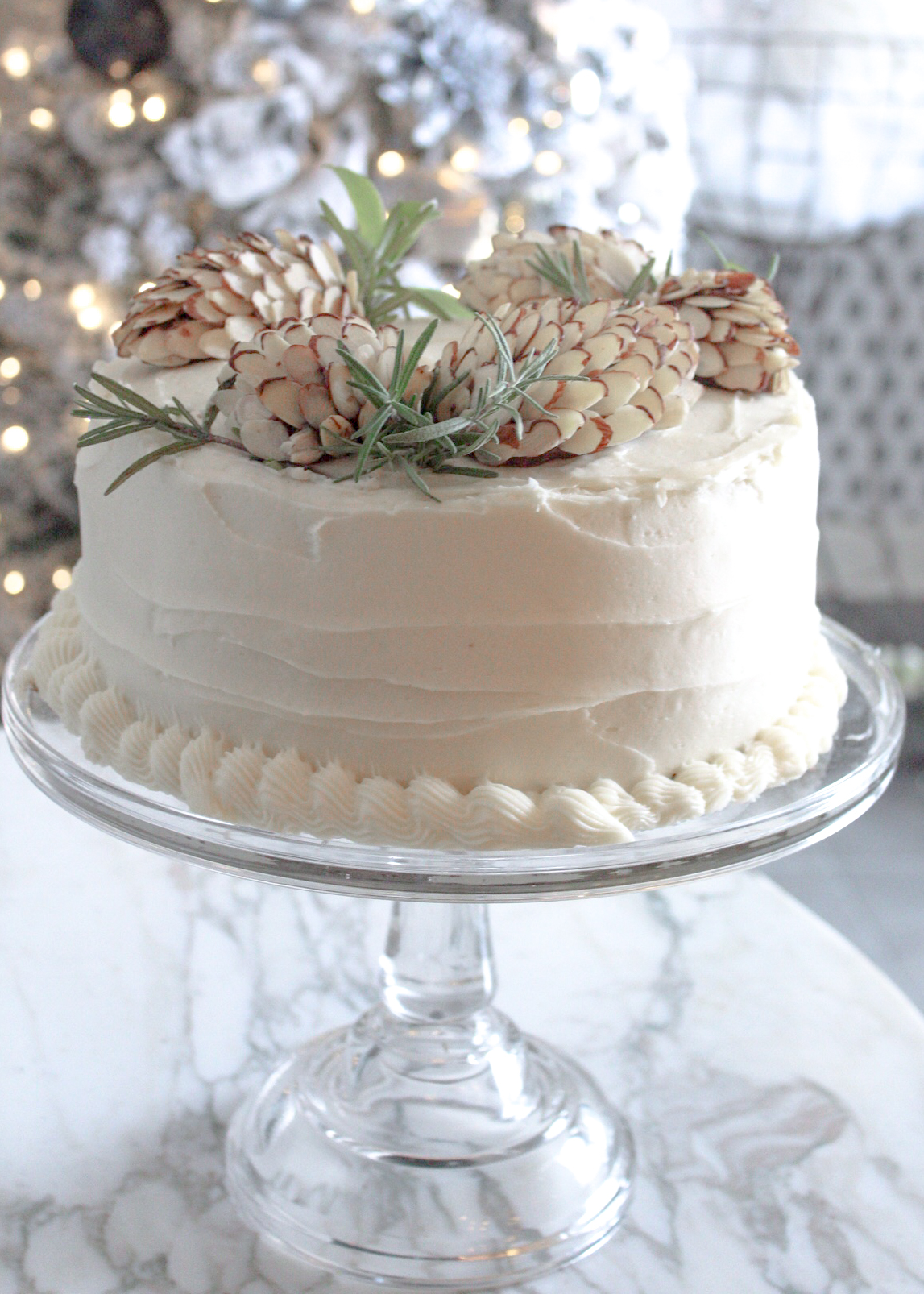 I think this pine cone cake would  make a great winter birthday or New Year's Eve cake…Happy Holidays!
XO,
Lisa