Welcome to the Urban Barn Project! My husband and I will be renovating this barn in our backyard, over the next year and I couldn't be more thrilled to share our design journey with you…check back for exciting updates!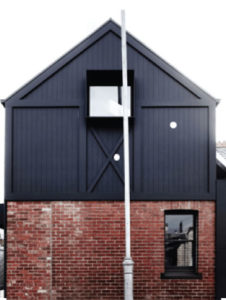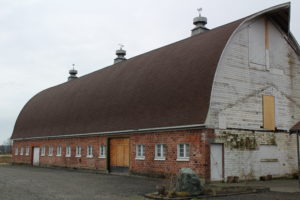 PHASE I- Exterior paint update.
We plan to paint the white a dark grey-brown shade. The image on top is an inspirational image that I fell in love with from Whiting Architects, Melbourne. The red brick of our barn is original, and I want to keep the lovely patina. By painting the white to a darker shade it will merge the old and new aspects of the barn, creating an urban sophisticated edge. I love the mix!
I'm off to the paint store to gather a few color options. I can't wait to share more as this adventure unfolds…